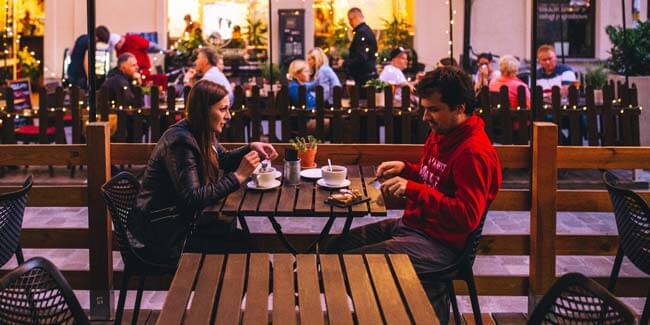 If this is your first experience going on a date with someone who's HIV positive, you're naturally feeling a bit apprehensive and anxious. Do not panic, everything will be alright. First of all, it's not your fault that you're feeling this way. We've been conditioned by decades of horrendous behavior by our society and its most vocal representatives to associate HIV dating with something bad and troubling. And if we could completely remove those decades of suffering we would still be left with the very real question of what's the right approach when it comes to your first date with someone who's HIV positive.
And we would like to turn exactly that word, positive, from something that's got a negative connotation into something positive. You should go to that date with a positive mindset and approach it like any other. So, after the initial greeting and introduction, you're met with your first uncomfortable silence. Embrace it and realize that this is normal. After all, you've just met this person, and HIV aside, you're not sure what to think of him or her. We would like to offer a couple of pointers from this moment on. Firstly, you can talk about the events that preceded this date, like how was traffic or did you have trouble locating the place you're meeting at.
If you're in a restaurant or bar, you have various food and beverages to talk about. What you like and what you dislike. Perhaps you had some bad experiences with vodka. Or enchiladas. After this small talk, it's time for the big talk. You need to be as honest as you can be and just say how you feel about the whole thing. You can actually say that you've been anxious about this date because of the "whole HIV thing". Don't worry, this is not offensive and people are usually understanding of these questions and topics. We intentionally skipped right to the main part because it's better to get it out of the way early on.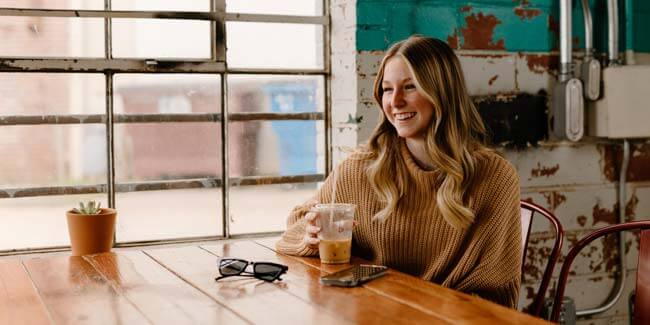 That way you can focus on the real issue at hand and that's getting to know that other person. And seeing if the two of you are good for each other. That's the only thing that's important. And you'll start to realize that as time goes on. If you're already meeting someone who's HIV positive that means you're not going to walk out on them when they start talking about how HIV is affecting their life. Every other aspect of the relationship, including the sexual intercourse is no different than in any other relationship you had with people who are not HIV positive.
You'll just have to do a couple of extra things that in time you won't even notice. This is something we have mentioned over and over again: We do not live in the Dark Ages. You don't have to be a medical expert to realize that HIV is no longer a taboo subject or a "disease that's going to kill everyone". This narrative appeared in the eighties and nineties and caused almost irreparable damage. Moving on, during the HIV discussion on your first date, you can focus on two elements. The first one is the technical one and pertains to all the things you have physically do if you're HIV positive.
If you have a comparable experience with any other type of health issue, you can mention it. Just make sure it's on roughly the same level. The second one is the emotional toll and societal navigation. It's important that you don't make your whole date about this. Sometimes people can get carried away by their emotions and this is where you need to step in and express interest in other areas of their lives. You can start with childhood, education, and the town they're from before you move on to their work experience.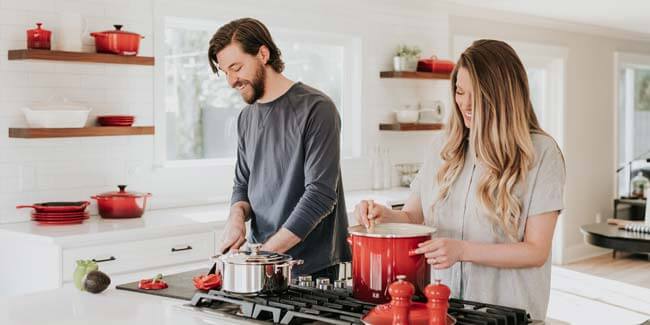 By the time you start talking about your horrible bosses or great experiences at work, you'll forget about the whole HIV thing. And you'll focus on what's really important when you're on the first date with someone who's HIV positive: and that's the question of whether you click together. Sometimes one date is not enough for this assessment, so don't be afraid to go on a second, third or however it may take. Just keep a positive and honest attitude, respect each other's feelings and you'll be alright. And if you're looking to meet people, check out our list of Best HIV Dating Sites.